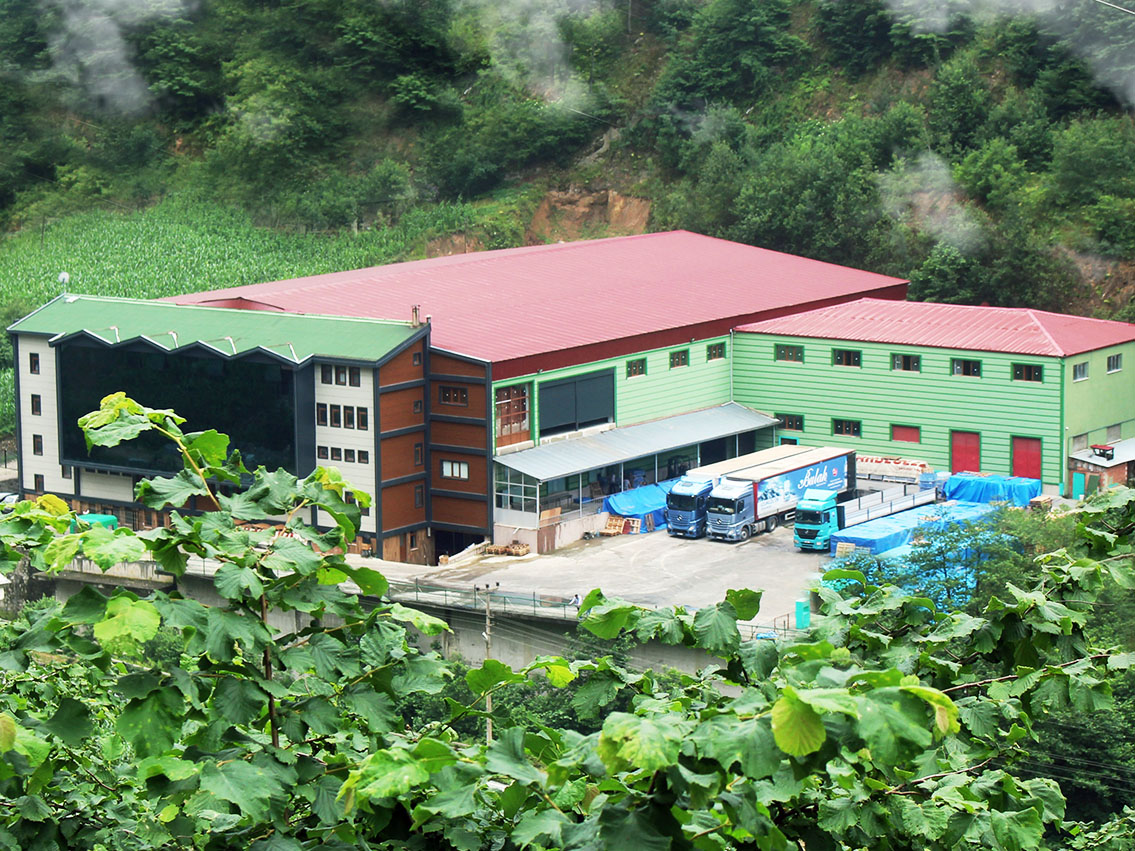 Bulak Natural Spring Water takes its name from the Turkish word Bulak which contains the meaning of water, boiling, spring, upstream, fountain in the Turkish language history literature. For the first time in a Uighur text, which is a true mirror in history, Bulak word was used as rain well, spring, stream (Turkish History Texts, 7: 29 / 1-3).
Bulak Water is sourced in the unique nature of the Uzungöl by climbing from a 2200 m high plateau in the Taşkıran District of the Trabzon Province to the granite rocks under the spruce forests under the spruce forests.
Bulak Water is a natural wonder that has been the source of healing for centuries. It embraces the opened granite bedrock lap of 15 l / s capacity flowing natural sources our water, 6 km of 140 mm and 75 mm diameter 2 special polyethylene pipe with intact Turkey, one of the most modern Taşkıran buried in water include a town is being introduced. In our facility equipped with the latest technology, the highest quality and hygiene standards of the bottled Bulak Water are kept at the source.
Bulak Water is one of the most suitable natural spring waters for high blood pressure diet with sodium (0.89). It is one of the most qualified waters in Turkey and also contributes to the prevention of hypertension as well as heart and blood vessel disease. It also has an important effect on bone development and prevention of muscle and bone loss in the elderly with ideal calcium and rich magnesium value. With a balanced mineral distribution, a hardness of 3.7 and a soft drink and high alkaline content (Ph 8.41), Bulak Water is a complete source of health and healing. Turkey's oxygen tank forests, springs feeding the eastern Black Sea Bulak Water and with its natural flavor it deserves to feed our people as a healthy water. And with its fair price policy we can bring it to the table.
Bulak Water is presented to the taste of consumers who are aware of the importance of health and consume nutritious and delicious water.
Because we use clean air tank with the untouched nature, certified water testing laboratory tests our physical, chemical and microbiological values and the Ministry of Health regularly inspected Bulak Water by other competent authorities, it is not harmful to health and its modern technology can be shared proudly with the happiness of manufacturing with international standards with first-class quality and excellent hygiene conditions.